Well it's been and gone, and wow it was amazing! Watch this space for announcements about 2020.
Aiki Connections 2019 – with Howard Popkin and Joe Brogna
Course date : Saturday 13th July & Sunday 14th July 2019
Update – As we pass the "two months to go" point until Aiki Connections 2019, we just want to thank everyone who has so far booked onto the weekend. This year looks like it is going to be very well turned out. We can't wait to see everyone, and we know it's going to be, as always, a fantastic event. It is very exciting and encouraging to see so much interest in Daito-Ryu. We look forward to participants helping to spread awareness of, and encouraging others in the UK to train in Daito-ryu as members of the Ginjukai.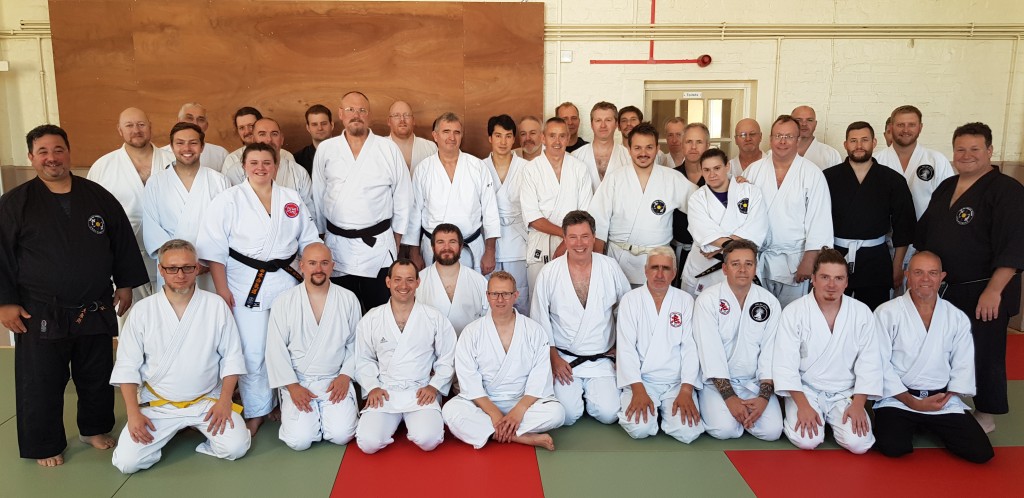 Howard Popkin and Joe Brogna return to the UK in July 2019 for the sixth annual Aiki Connections weekend, in historic Dover. Home to the famous white cliffs and the amazing 11th Century Castle.
Those who attended the previous five UK seminars here will agree it is always a fantastic weekend, with all participants enjoying the great humour and sublime skills that are on offer.
Read reviews of our previous Aiki Connections seminars here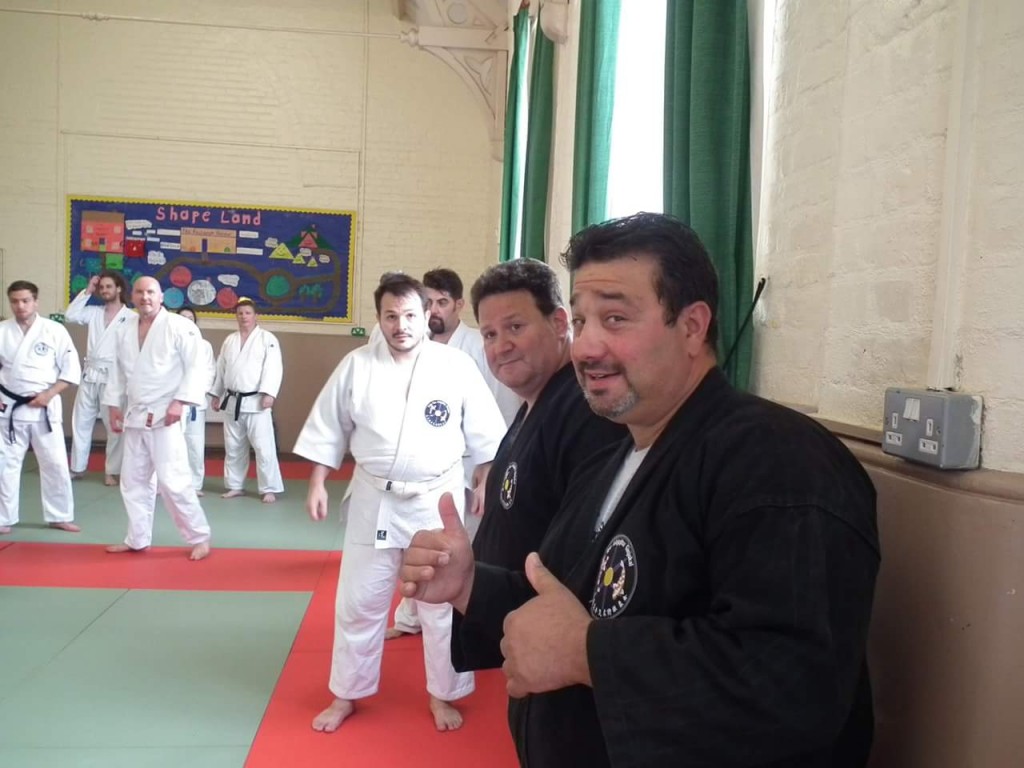 Howard Popkin and Joe Brogna, long time students of Okamoto Seigo, the founder of Roppokai Daitō-ryū and a student of Horikawa Kodo Sensei (longest serving student of Daitō-ryū Aiki-jūjutsu founder Takeda Sōkaku).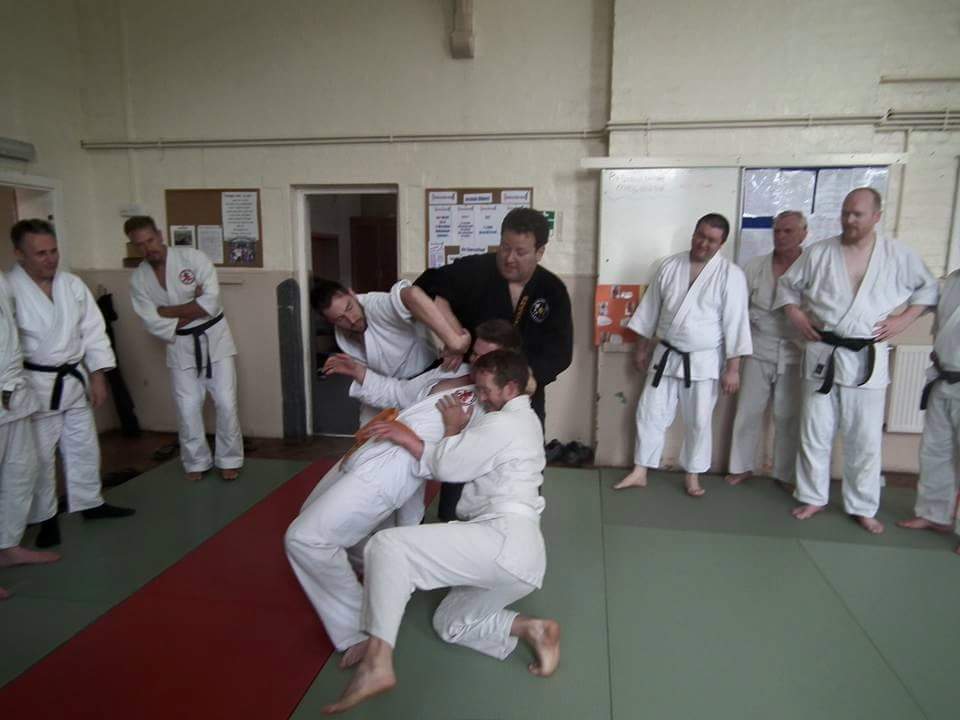 Howard and Joe are teachers of rare quality, profound, light-touch kuzushi, extensive technical knowledge and fine humour. Their lessons and technical insights into the practice of aiki are true treasures for any serious student of aikido, judo and many other arts.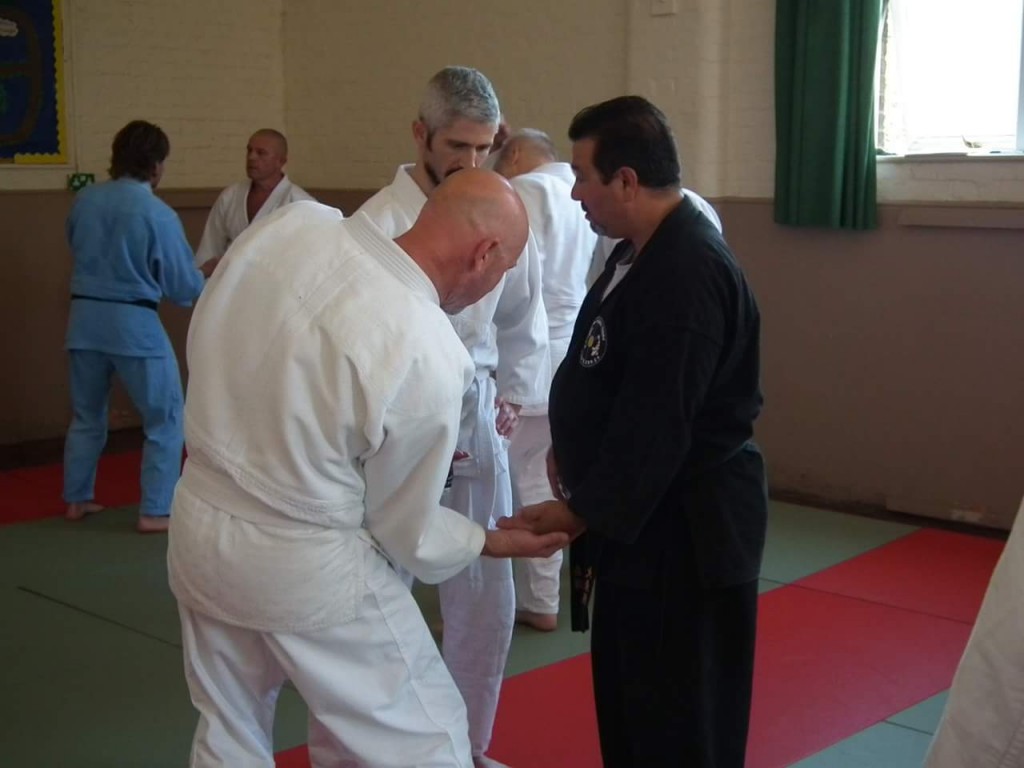 Location: Genryukan Aikido, Clarendon & Westbury Community Centre, Belgrave Rd, Dover, Kent CT17 9RA.
(Parking is available on site)
Saturday 13th July: 9am – 5pm
Sunday 14th July: 10am – 5pm
Some Local Accommodation
Travelodge Dover (we can give you a 5% discount code for here)
Longfield Guest House http://www.longfieldguesthouse.co.uk (Nearest to dojo)
St Albans Guest House http://www.accommodation-dover.co.uk (7 minute walk)
Hotel Alma http://www.almadover.com/ (Cheap and "Basic")
Further Bed & Breakfast here http://www.bedandbreakfasts.co.uk/kent/dover
Hotels
Premier Inns http://www.premierinn.com/gb/en/hotels/england/kent/dover.html
Best Western Marina https://www.bestwestern.co.uk/hotels/best-western-plus-dover-marina-hotel-spa-83926
The Marquis http://www.themarquisatalkham.co.uk/
If you need assistance with transport, accommodation or anything else that will enable you to attend or simply for more information, please email Phil Eyers. We very much look forward to training with all the participants, to catching up with old friends, and making new ones.