Aiki Connections 2019 – with Howard Popkin and Joe Brogna
Course date : Saturday 13th July & Sunday 14th July 2019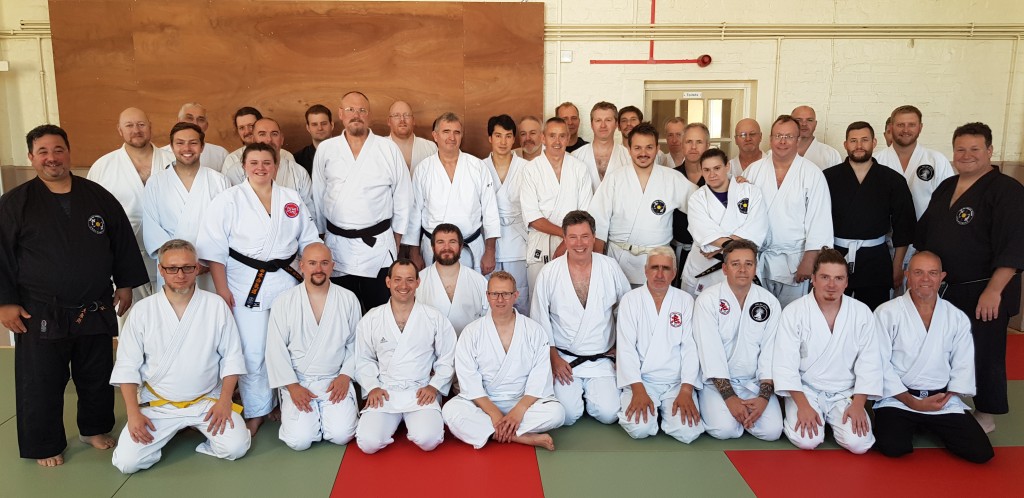 Howard Popkin and Joe Brogna return to the UK in July 2019 for the sixth annual Aiki Connections weekend, in historic Dover. Home to the famous white cliffs and the amazing 11th Century Castle.
Those who attended the previous five UK seminars here will agree it is always a fantastic weekend, with all participants enjoying the great humour and sublime skills that are on offer.
Read reviews of our previous Aiki Connections seminars here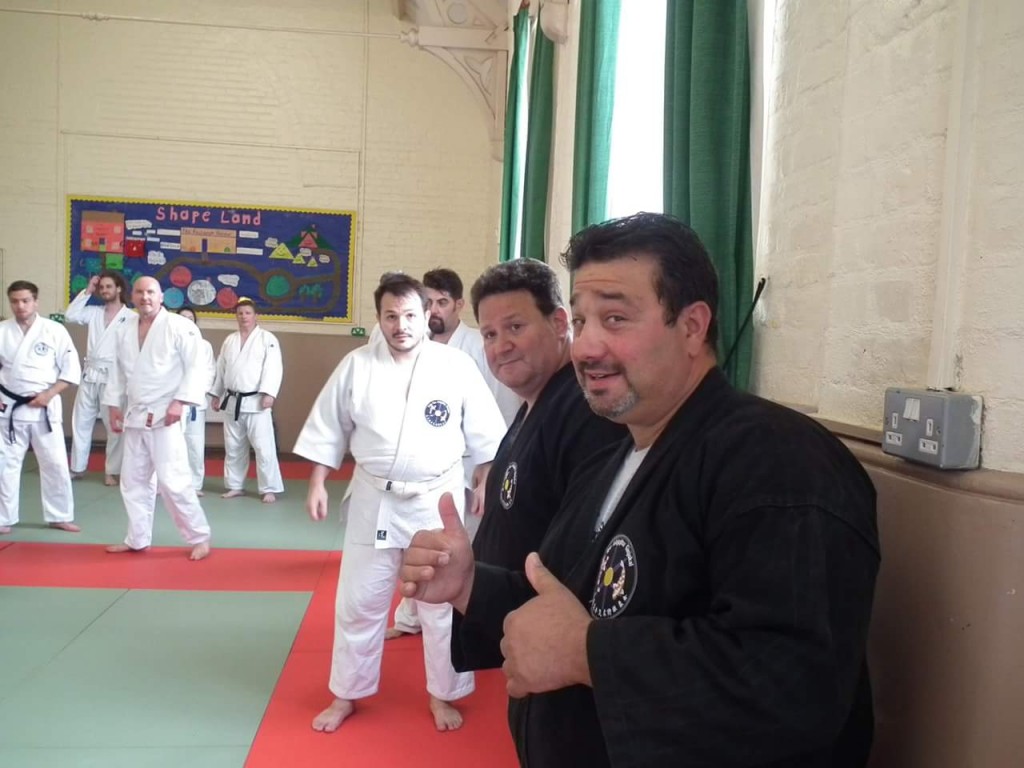 Howard Popkin and Joe Brogna, long time students of Okamoto Seigo, the founder of Roppokai Daitō-ryū and a student of Horikawa Kodo Sensei (longest serving student of Daitō-ryū Aiki-jūjutsu founder Takeda Sōkaku).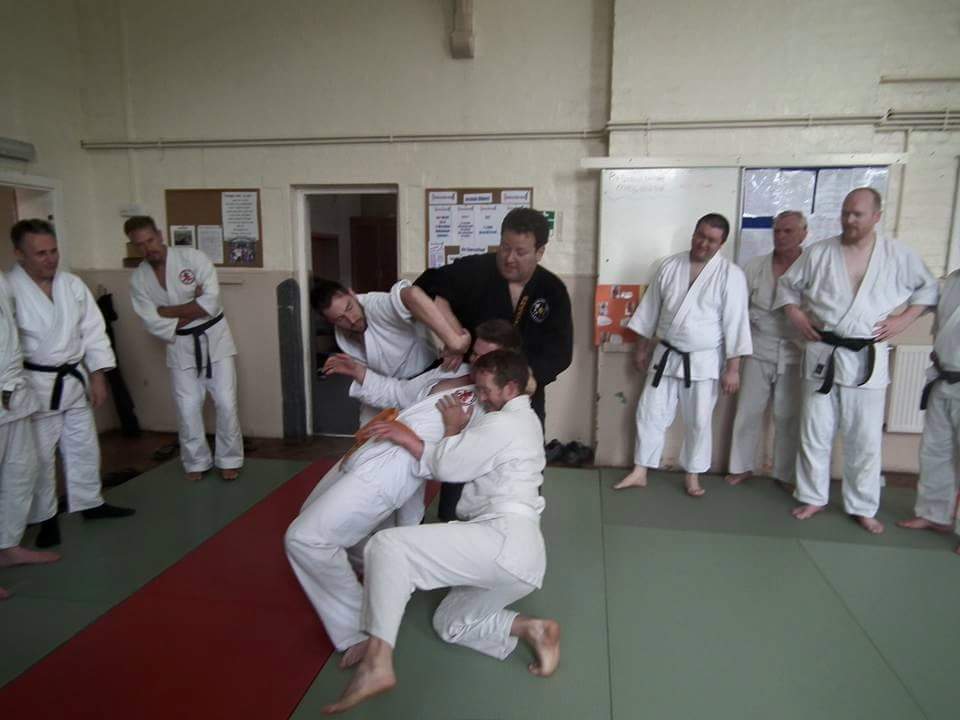 Howard and Joe are teachers of rare quality, profound, light-touch kuzushi, extensive technical knowledge and fine humour. Their lessons and technical insights into the practice of aiki are true treasures for any serious student of aikido, judo and many other arts.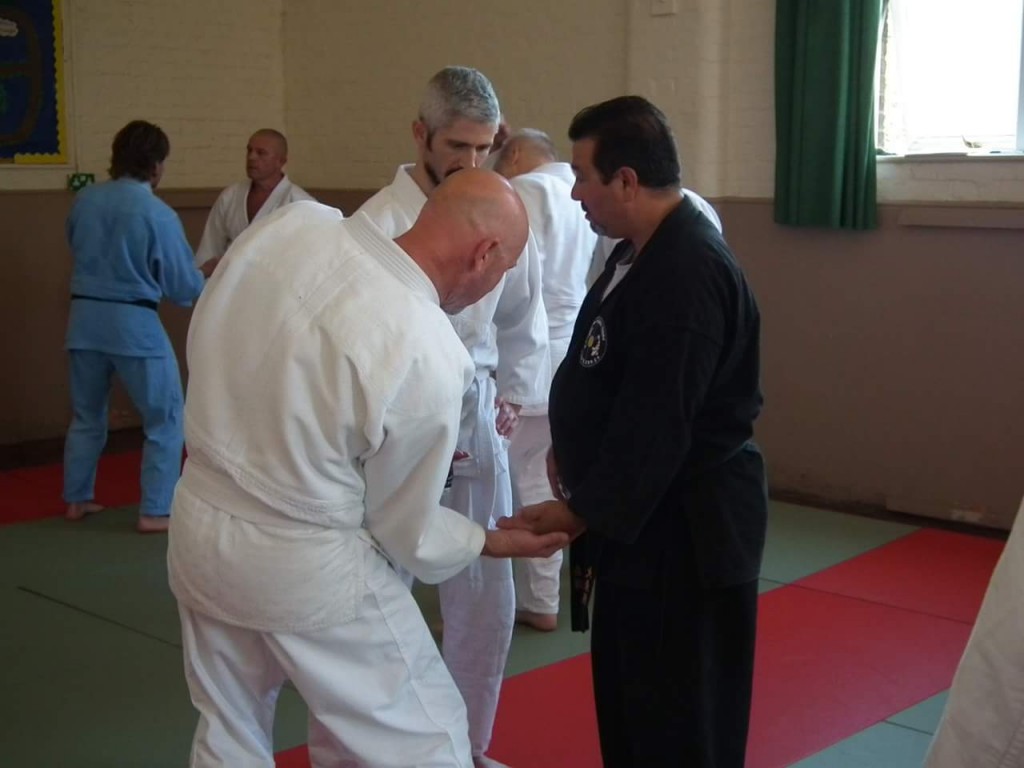 Location: Genryukan Aikido, Clarendon & Westbury Community Centre, Belgrave Rd, Dover, Kent CT17 9RA.
(Parking is available on site)
Saturday 13th July: 9am – 5pm
Sunday 14th July: 10am – 5pm
Book your place on Aiki Connections 2019 here via PayPal.
The weekend ticket price is £120. You can also pay a deposit, with the balance to be paid before 1st May 2019.
Some Local Accommodation
Travelodge Dover (we can give you a 5% discount code for here)
Longfield Guest House http://www.longfieldguesthouse.co.uk (Nearest to dojo)
St Albans Guest House http://www.accommodation-dover.co.uk (7 minute walk)
Hotel Alma http://www.almadover.com/ (Cheap and "Basic")
Further Bed & Breakfast here http://www.bedandbreakfasts.co.uk/kent/dover
Hotels
Premier Inns http://www.premierinn.com/gb/en/hotels/england/kent/dover.html
Best Western Marina https://www.bestwestern.co.uk/hotels/best-western-plus-dover-marina-hotel-spa-83926
The Marquis http://www.themarquisatalkham.co.uk/
For more information please email Phil Eyers