Aiki Connections 2022 – with Howard Popkin and Joe Brogna
Course date : Friday 9th Dec, Saturday 10th Dec & Sunday 11th Dec 2022
Howard Popkin and Joe Brogna return to the UK in December 2022 for the annual Aiki Connections weekend, in Whitstable, Kent.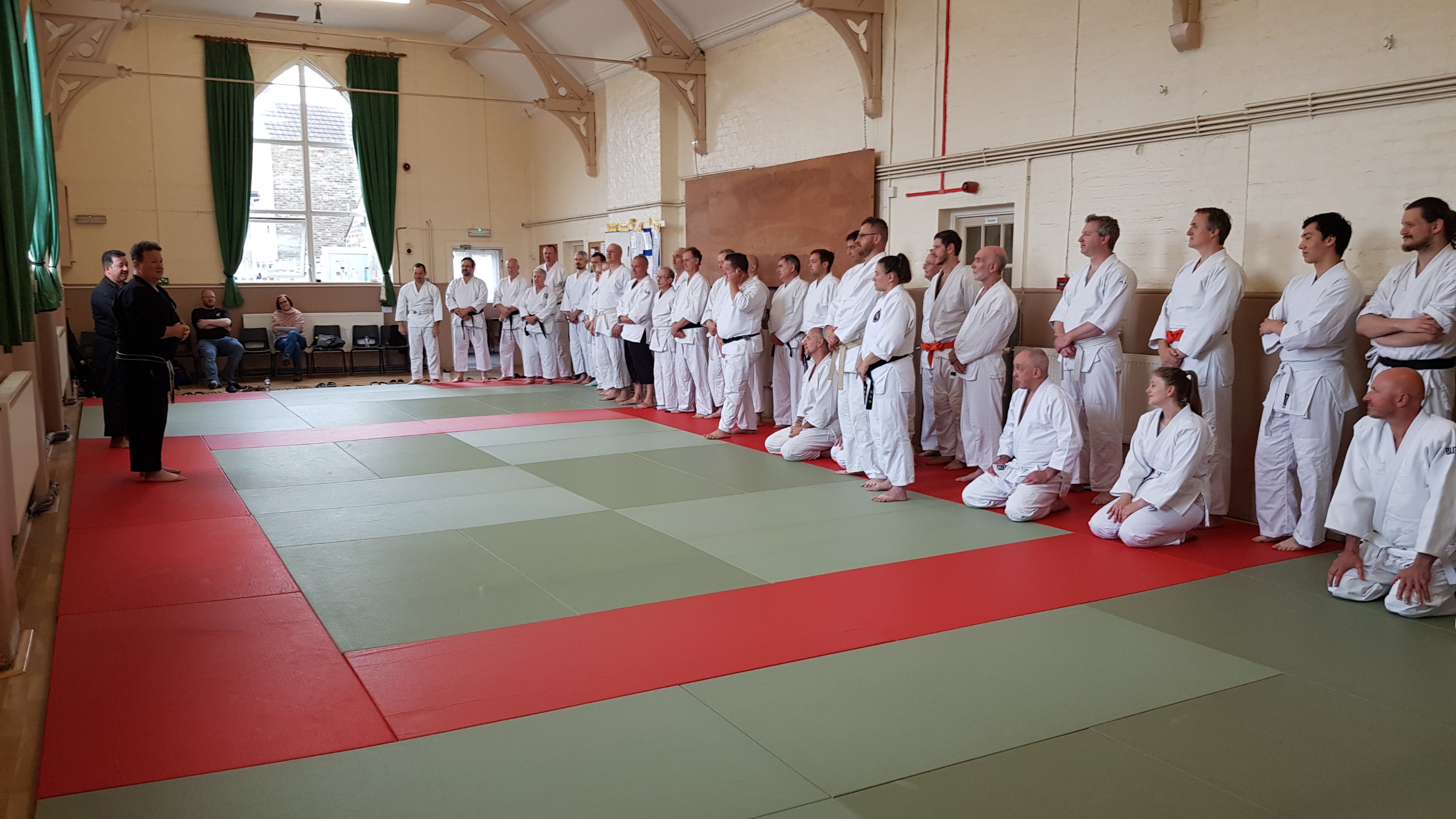 Those who have attended any of the previous UK seminars since 2014 will agree it is always a fantastic weekend, with all participants enjoying the great humour and sublime skills that are on offer.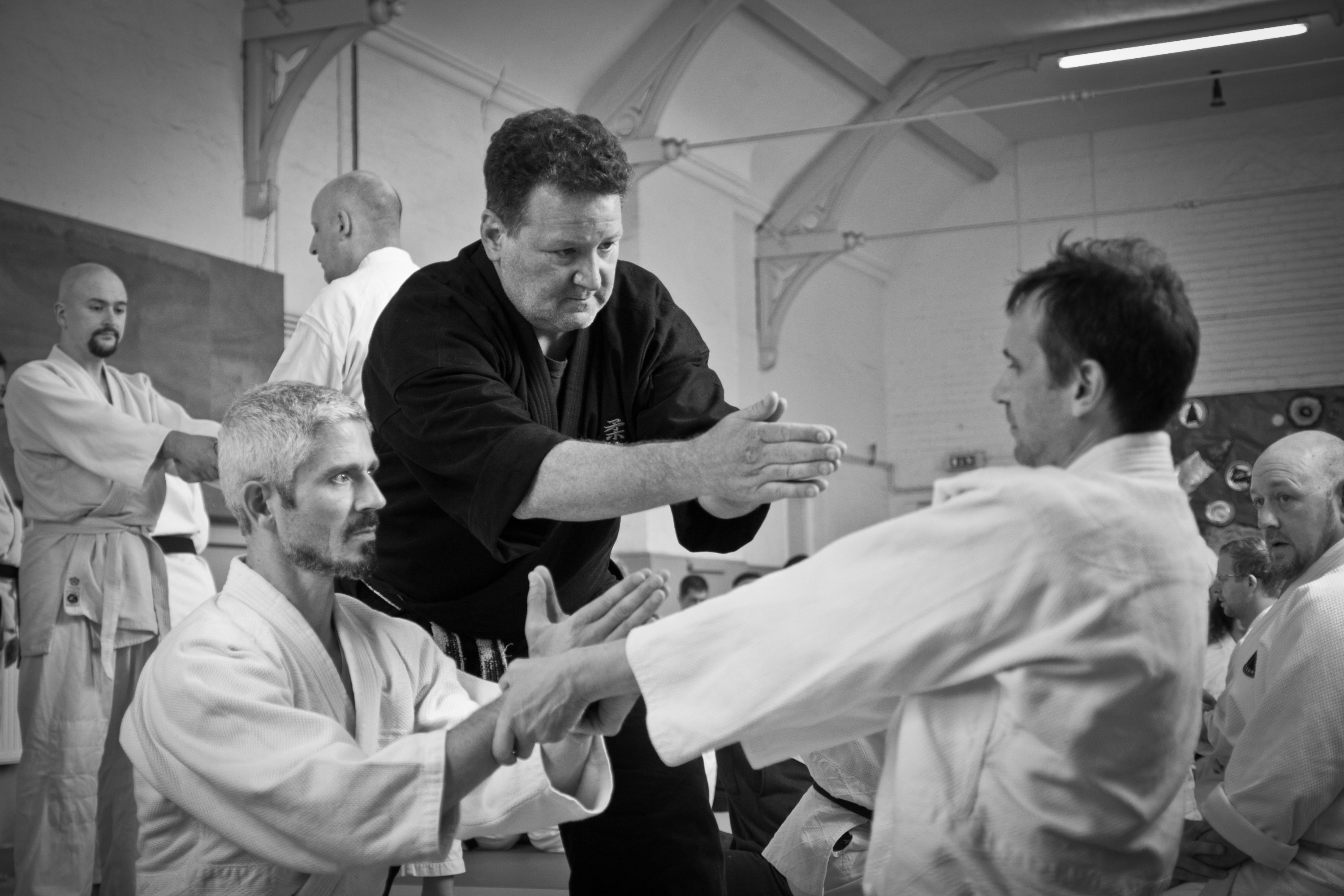 With Howard and Joe's Daito-ryu, seeing is not believing. In classic IHTBF (It has to be felt) fashion, most people's reaction to seeing Howard and Joe in action is, quite naturally, doubt. In what we have seen countless times over the previous Aiki Connections weekends, the new participant grabs the teacher, loses their balance, looks confused and smiles from ear to ear. This is usually followed by the question "how do you do that?".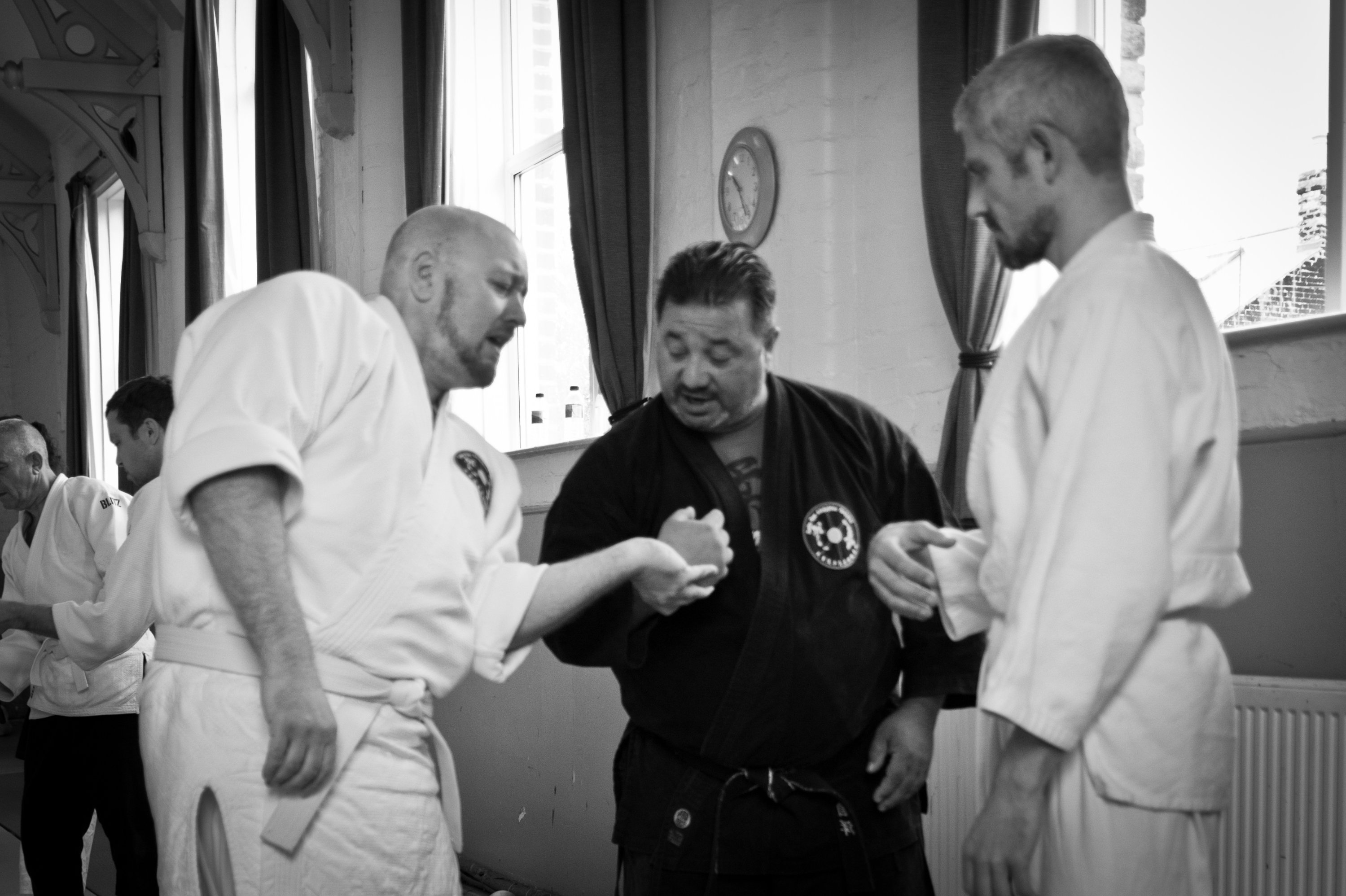 If you have ever wanted to know the essence of famous saying attributed to Judo founder Kanō Jigorō, seiryoku zen'yō (Minimum effort, maximum effect), this is the ideal opportunity to experience it for yourself.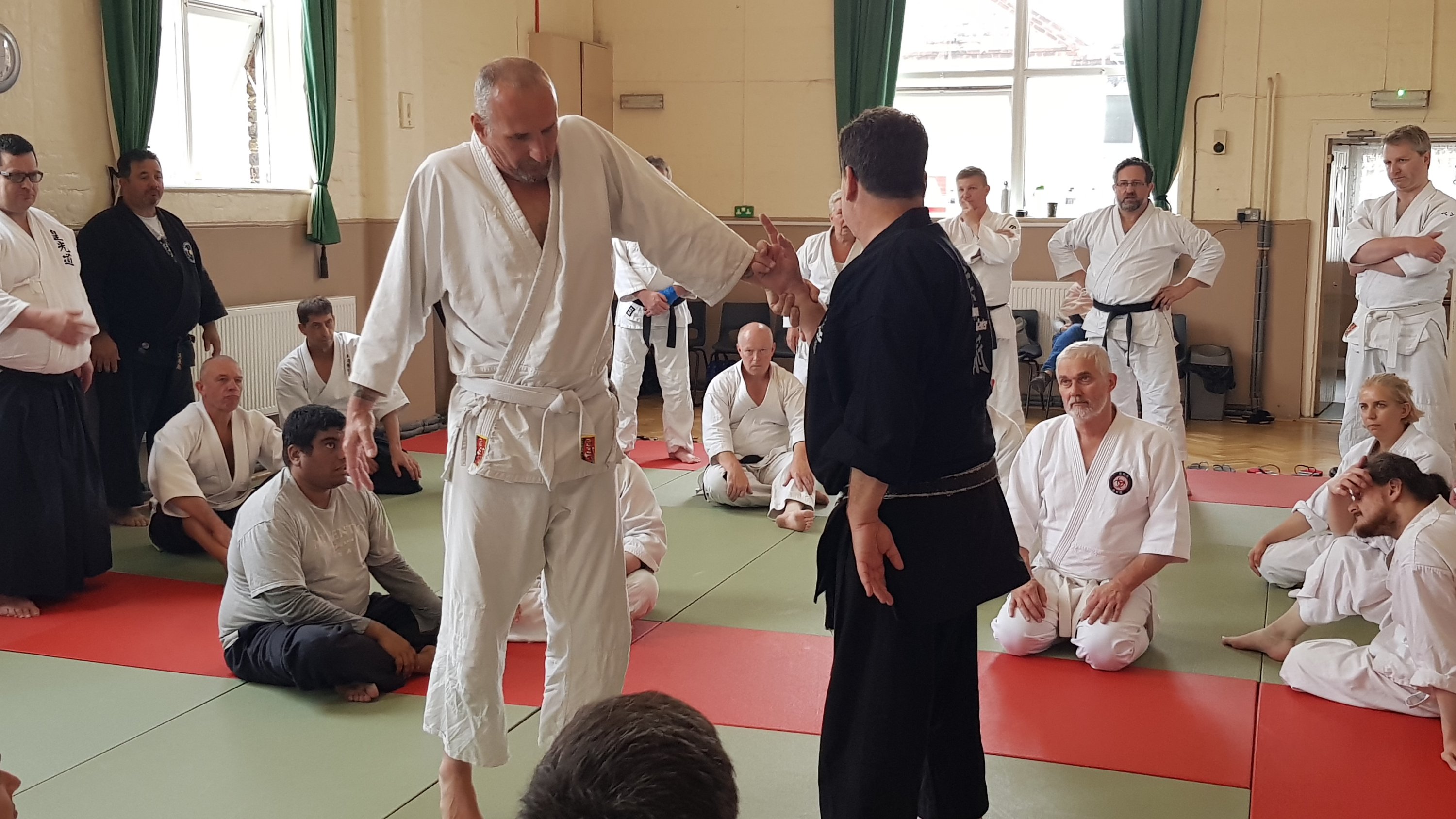 Howard Popkin and Joe Brogna, long time students of Okamoto Seigo, the founder of Roppokai Daitō-ryū and a student of Horikawa Kodo Sensei (longest serving student of Daitō-ryū Aiki-jūjutsu founder Takeda Sōkaku).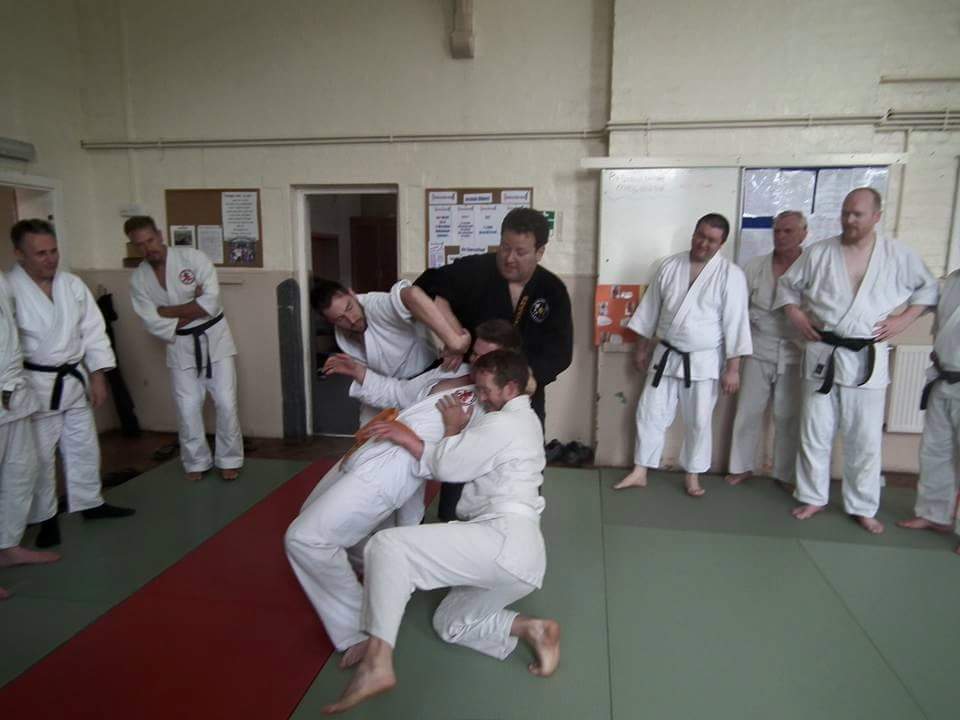 Howard and Joe are teachers of rare quality, profound, light-touch kuzushi, extensive technical knowledge and fine humour. Their lessons and technical insights into the practice of aiki are true treasures for any serious student of aikido, judo and many other arts.
Location:
Shogun Martial Arts,
Unit 2, Oyster Bay,
Estuary Close
St Augustine Business Park,
Swalecliffe
CT5 2FF
Book your weekend ticket now, or leave a deposit to secure your place
(non-refundable).
Friday 8th Dec: 7pm – 9pm
Saturday 9th Dec: 1pm – 7pm
Sunday 10th Dec: 10am – 4pm

_____________________________________________________________

For more info, get in touch by email info@daitoryu.co.uk

Aiki Connections 2022 – Pricing
Weekend event ticket (Including Special Friday Evening Class) £160
Weekend event ticket (Saturday & Sunday Only) £130
If booking before 1st September 2022, a deposit of £80 will secure your place (Balance Payable by 1st December 2022).
Payments are accepted via Bank Transfer.
E-mail mail@daitoryu.co.uk to book.
Aiki Connections T-Shirt
Once you have booked your place on Aiki Connections 2022, why not pre-order yourself a souvenir event t-shirt. Visit our dedicated page here to order.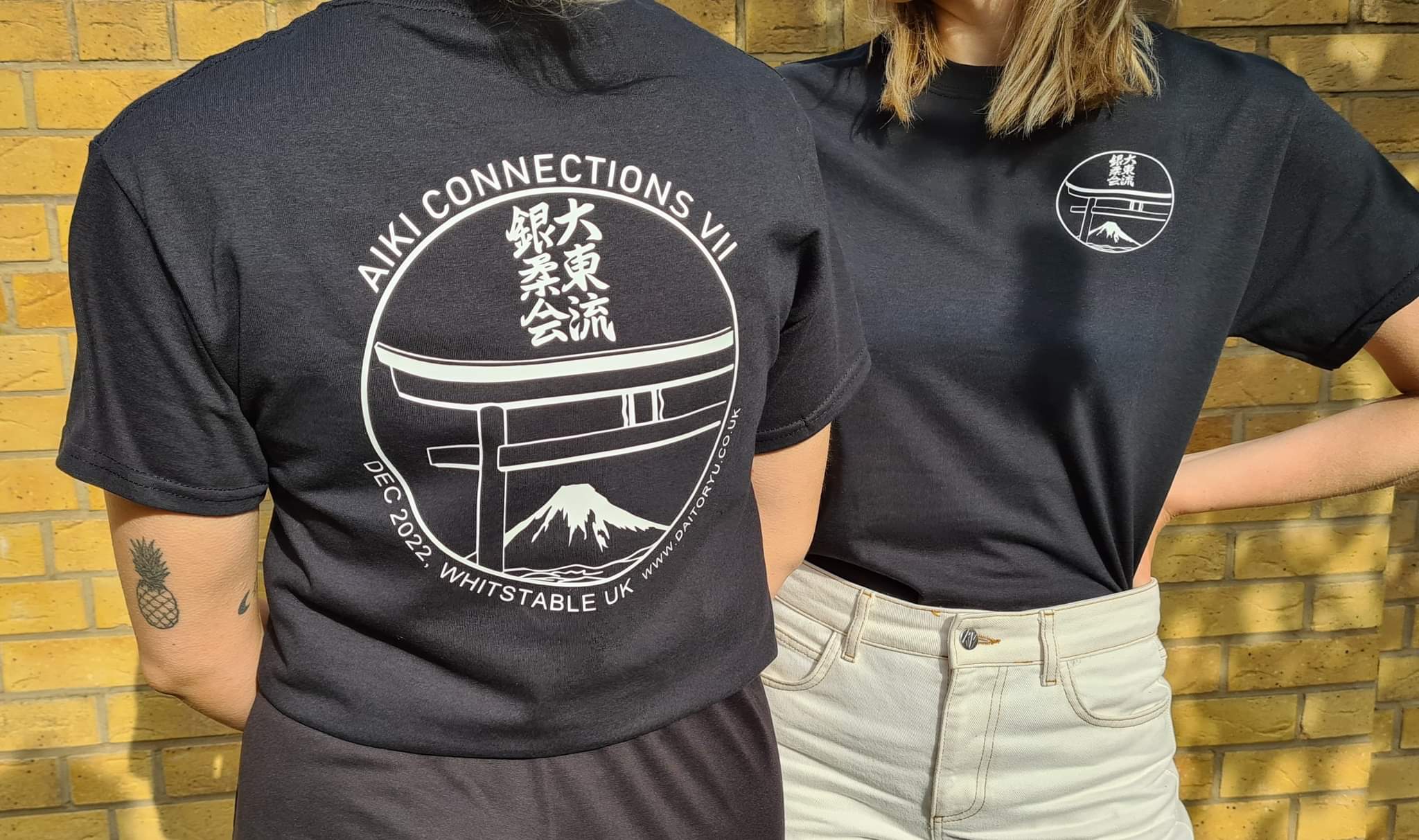 Accommodation:
There is plenty of places to stay in nearby Whitstable.
If you would like to stay in the dojo, be sure to e-mail us in advance so we can book you in. Please make sure to bring your sleeping bag. The dojo has kitchen facilities.
If you need assistance with transport, accommodation or anything else that will enable you to attend or simply for more information, please e-mail us. We very much look forward to training with all the participants, to catching up with old friends, and making new ones.
Read reviews of our previous Aiki Connections seminars here