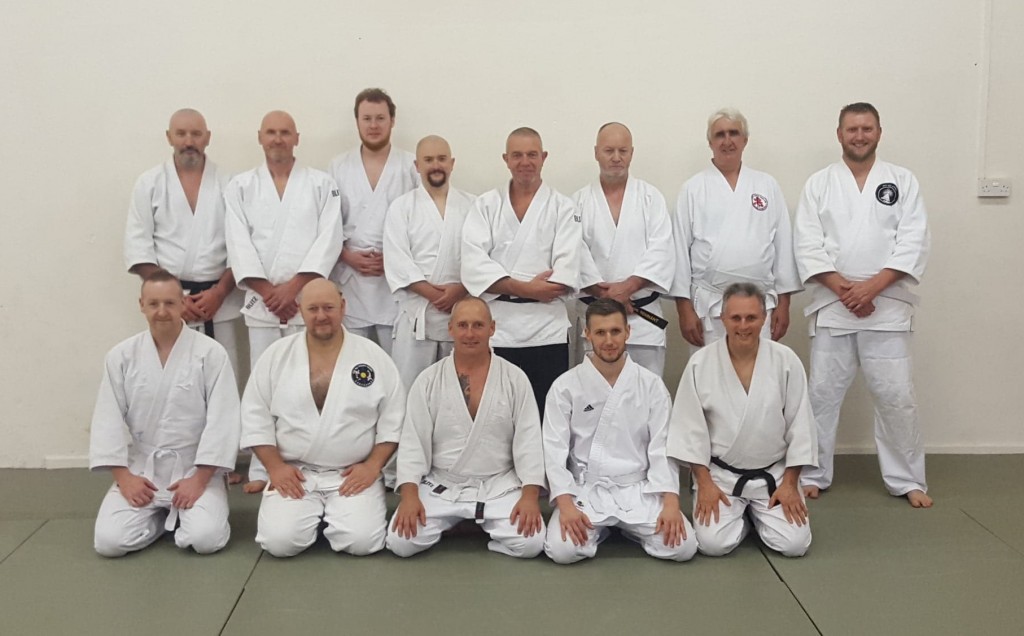 The classic training error of taking the group shot at the end when 5 people had already left.

I just got back to Kent after a long drive back from Bristol (4 hours is always an eternity with my kids in the car).
On Saturday, we held a 6hr "Study Group on tour" session at Bristol South Aikido Dojo.
This relatively new dojo is a fantastic facility, most ably run by our gracious host Daren Sims.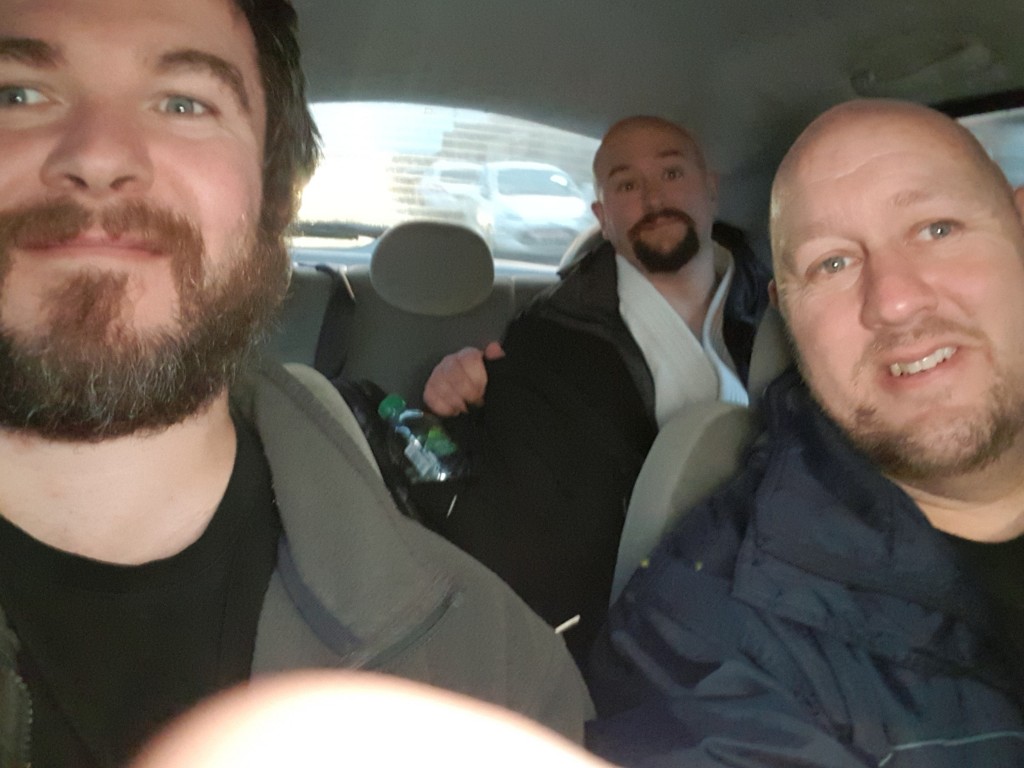 Stu Turner and I holding on for dear life as Rich negotiates the means streets of Bristol.

A great bunch of guys were in attendance, with old friends, regular faces from our previous seminars with Howard and Joe, plus some new friends who hopefully will be attending next year's Aiki Connections weekend.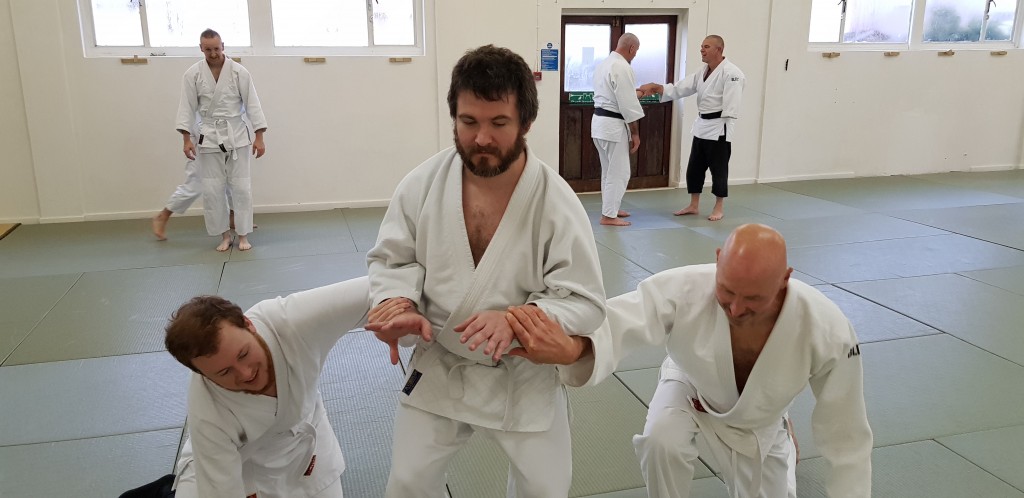 Rich Hobbs playing with two friends (Sam Jones and Dave Strong)

We worked hard for the full six hours, stopping
only briefly half-way for water and some wonderful home-made brownies courtesy of Paul Conway.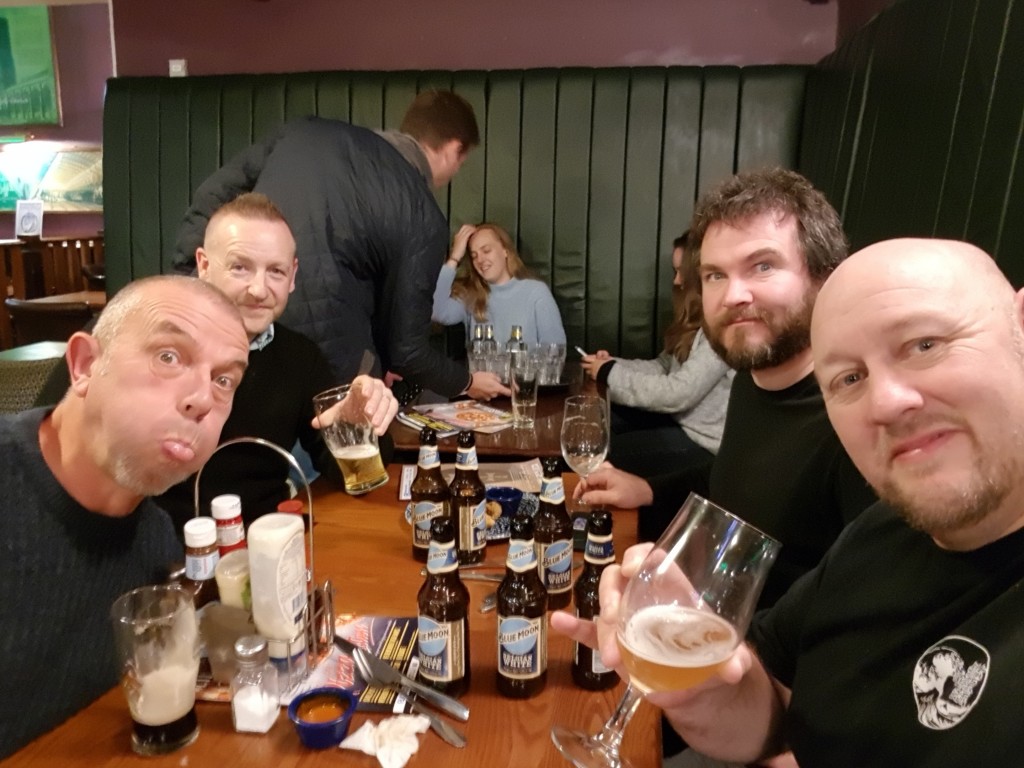 The important debrief in Wetherspoons
I have to say what an absolute pleasure it was to spend the day training Daito-Ryu with such a fantastic group of determined and enthusiastic individuals in such a lovely atmosphere. This could explain why we overran by another forty minutes, before everyone finally had to go leaving a handful of us to retire to the pub (for the debrief of course).
My thanks go out to Daren for arranging the day and for his unending support as always.
Thank you to all those who attended, especially those who travelled far (like Dave, Jamie and Dave, up from Cornwall for instance), you're awesome.
Finally thanks to my bredren, the almighty Rich Hobbs for driving me about, feeding and watering me and finally getting me my first Uber back to my family at our hotel.
We are looking to hold Study Group Sessions elsewhere in the UK, so if you are interested in Daito-Ryu, and have access to an appropriate dojo facility, please get in touch. If you are interested in Daito-Ryu but don't have facilities, consider coming to our regular Ginjukai weekend with Howard Popkin and Joe Brogna.
Here's to the next one!