Before I fortunate enough to start training Daito-Ryu Ginjukai in 2014, I was an avid practitioner of Aikido alone.
Through my good friend Neil Saunders, in 2009 I was lucky enough to meet Robert Mustard of Yoshinkan Aikido, a Canadian Aikido teacher who had been famously depicted in Robert Twiggers book "Angry white pyjamas".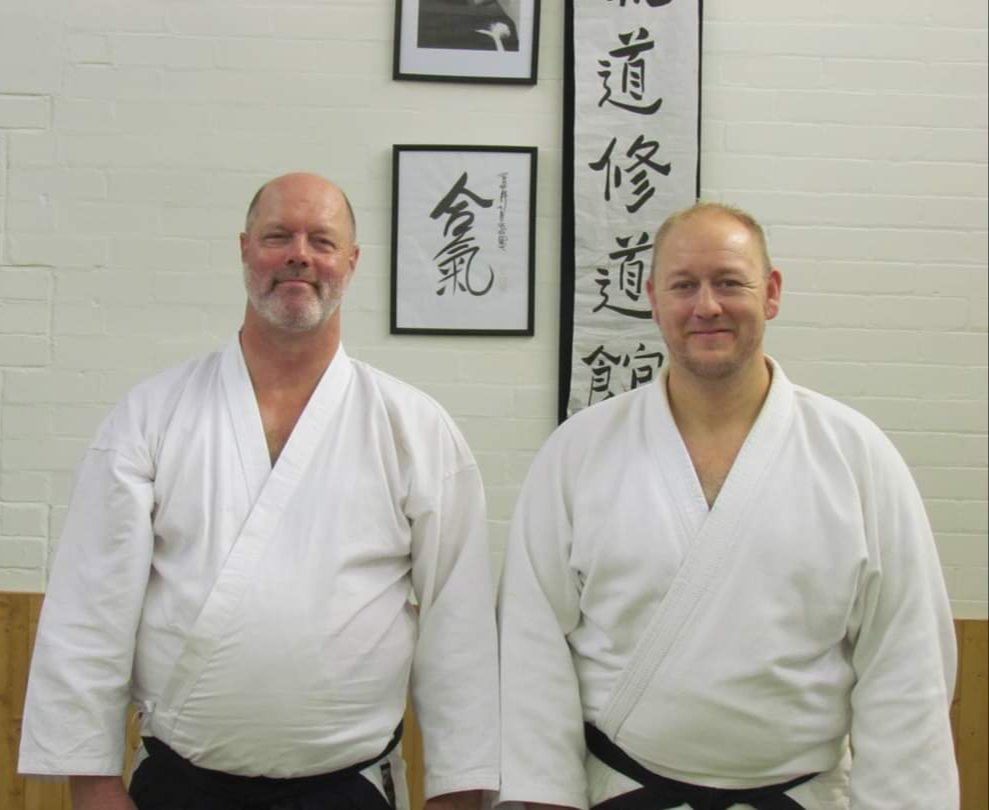 Apart from being a very warm and generous person, Mustard Sensei's Aikido is wonderful, and experiencing that gave me my first look towards what is truly achievable in Aikido. The first time I took ukemi for Mustard Sensei, I could not comprehend how my balance was so heavily compromised with so little effort. I was not used to this at all. It was a wonderful feeling, and it is something I have aimed for ever since.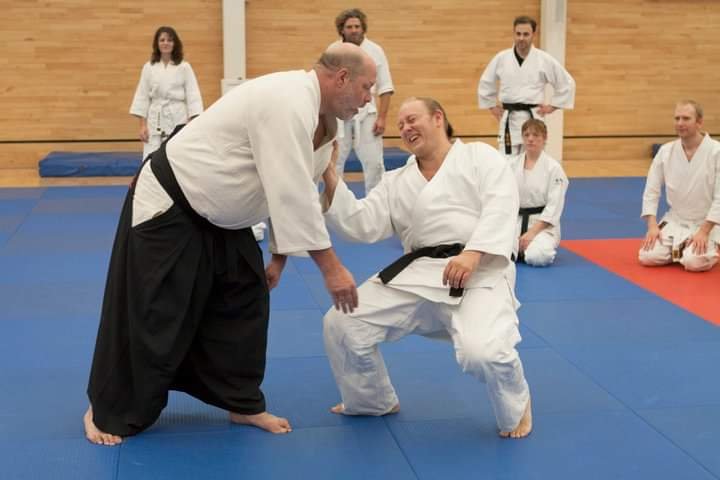 A few years later, on a training weekend with Mustard Sensei, he this time shared the tatami in a joint seminar with an American gentleman called Toby Threadgill.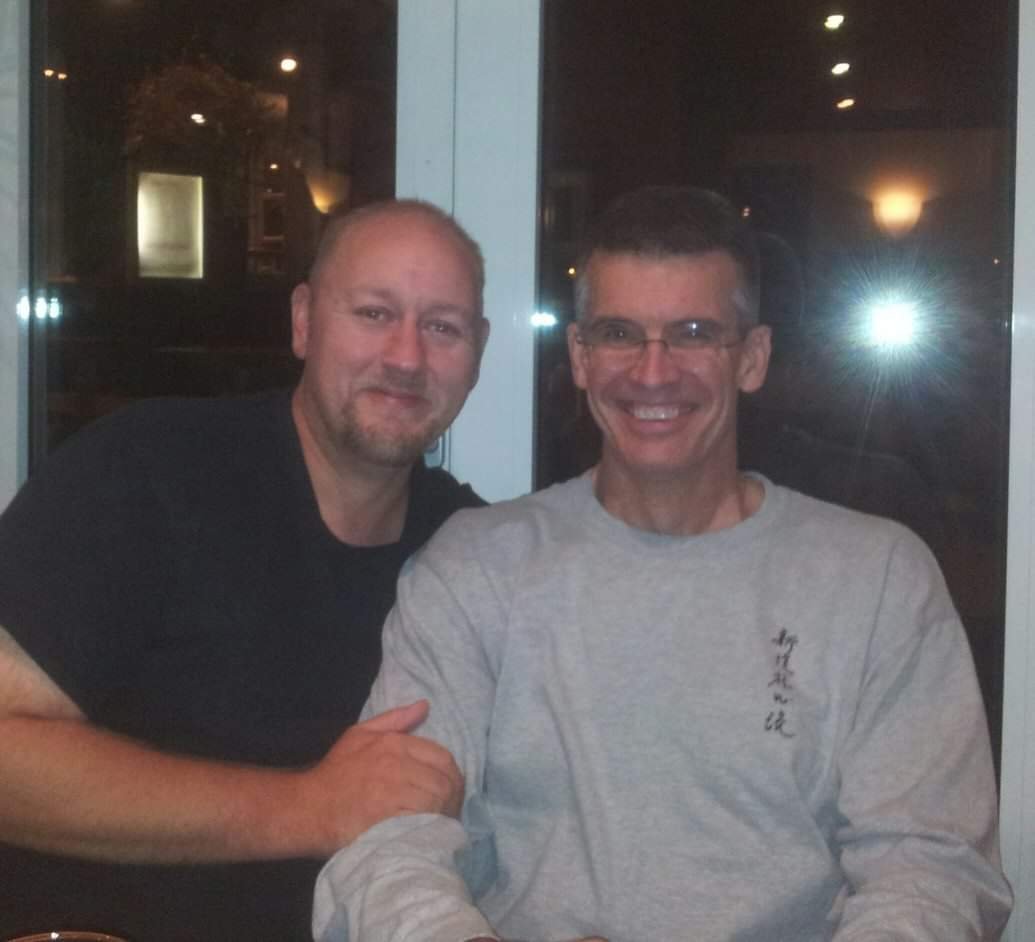 Threadgill Sensei is the headmaster of Takamura Ha Shindō Yōshin Ryū (TSYR), a koryu (old school) jujutsu system with (by definition) lineage dating back to before Meiji restoration of Japan in 1868.
One could be forgiven for assuming that combining Aikido with the sword wielding sogo bujutsu of TSYR would make a strange mix for a joint seminar. However this could not be further from the truth.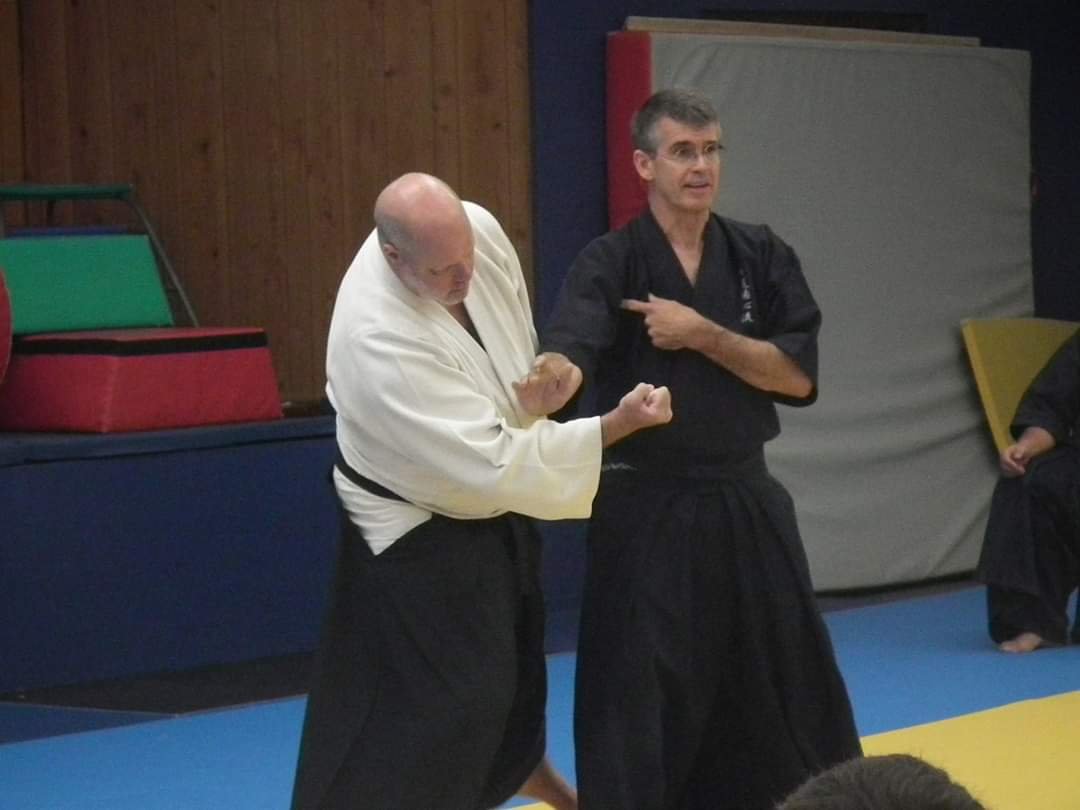 The Taijutsu (empty hand) techniques that Threadgill Sensei showed us, to me almost seemed like "supercharged" Aikido waza. That same wonderful confusion of how on earth I'd been unbalanced was present, and was performed with what appeared to be no effort at all, and very little visible footwork, Toby's matter of fact delivery and humour rounded off what was a fantastic experience that made quite the impression on me.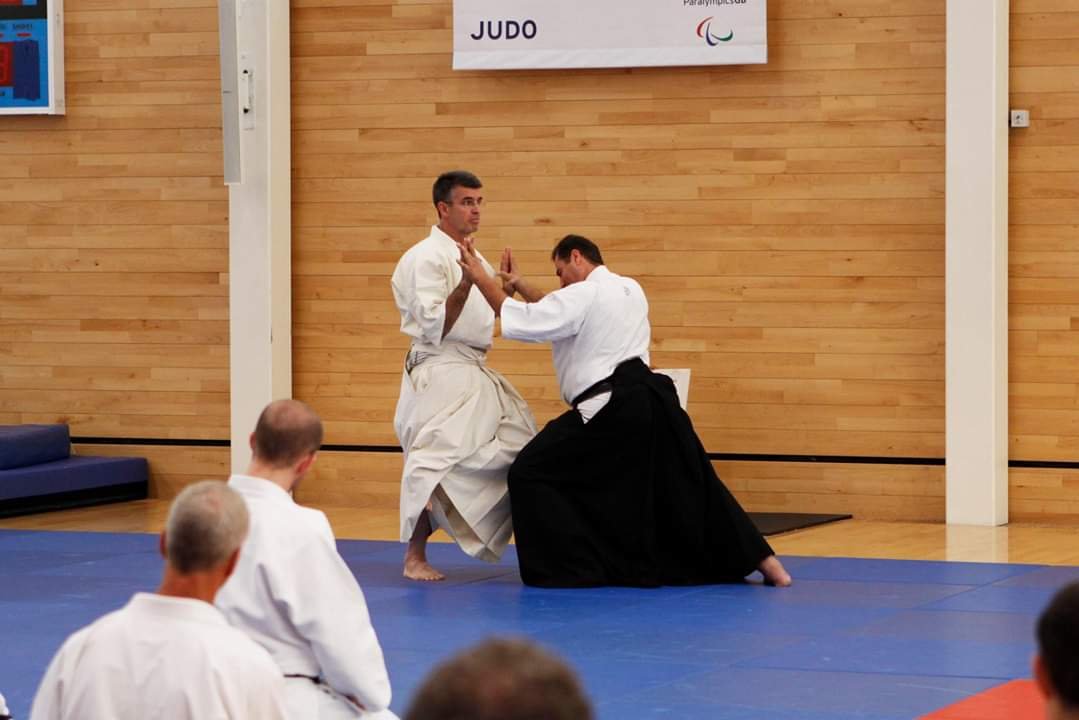 This was a small glimpse into the future for me. The small amount of TSYR taijutsu waza I had experienced, with hindsight, had a very similar feel to the Daito-Ryu I would later fall in love with.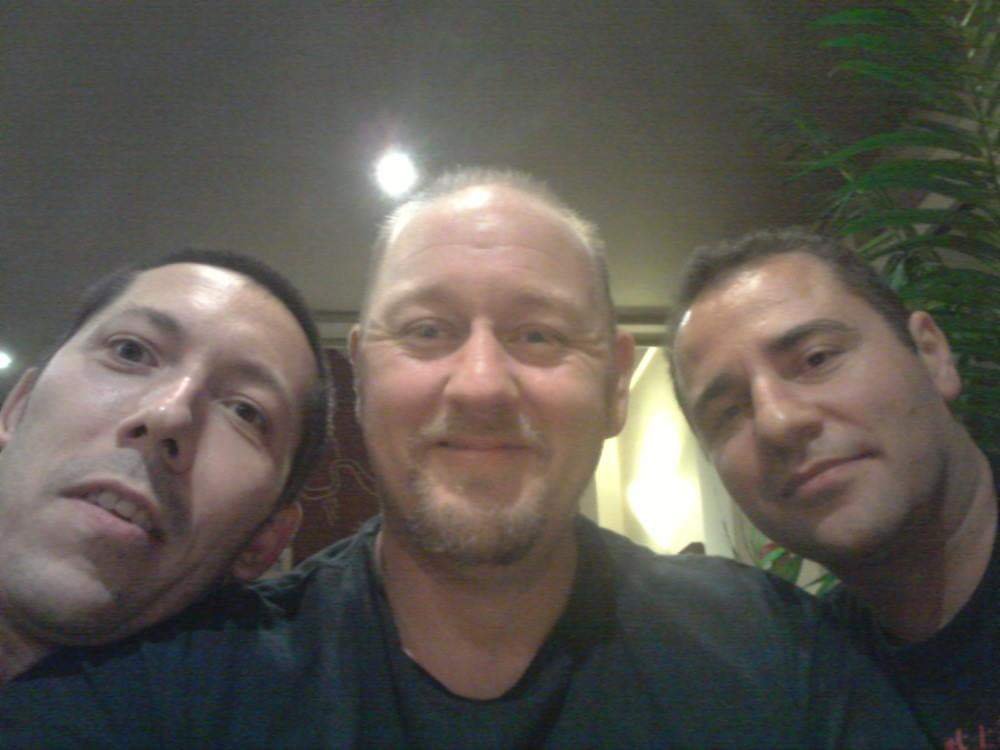 I was very pleased back then to able to recommend TSYR to my friend, the late Graham Farquhar. He was completely inspired by it and subsequently joined the school. He later went on to start up a UK TSYR Study Group.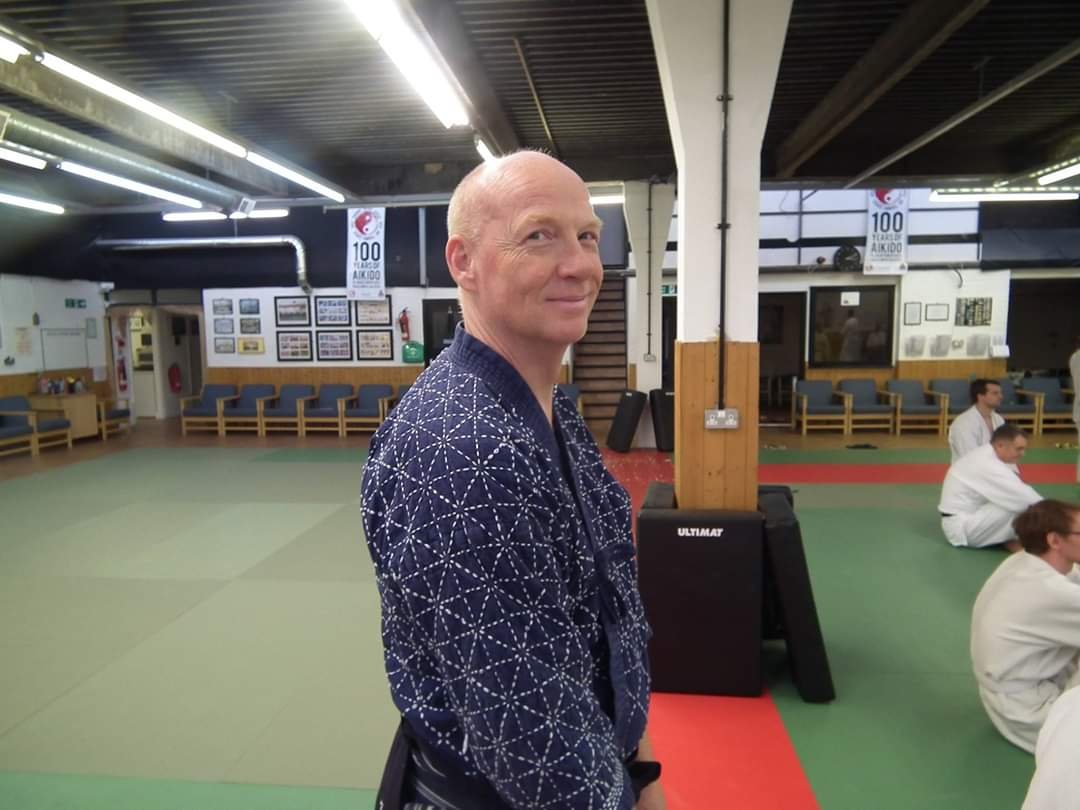 Meeting both Mustard Sensei and Threadgill Sensei were important experiences for me. For the introductions into both their arts and for showing me their abilities in what I still consider to be budo of the highest calibre, I will forever be grateful. They are also excellent company and both very funny guys. Years later, I still hold these two gentlemen in the highest regard.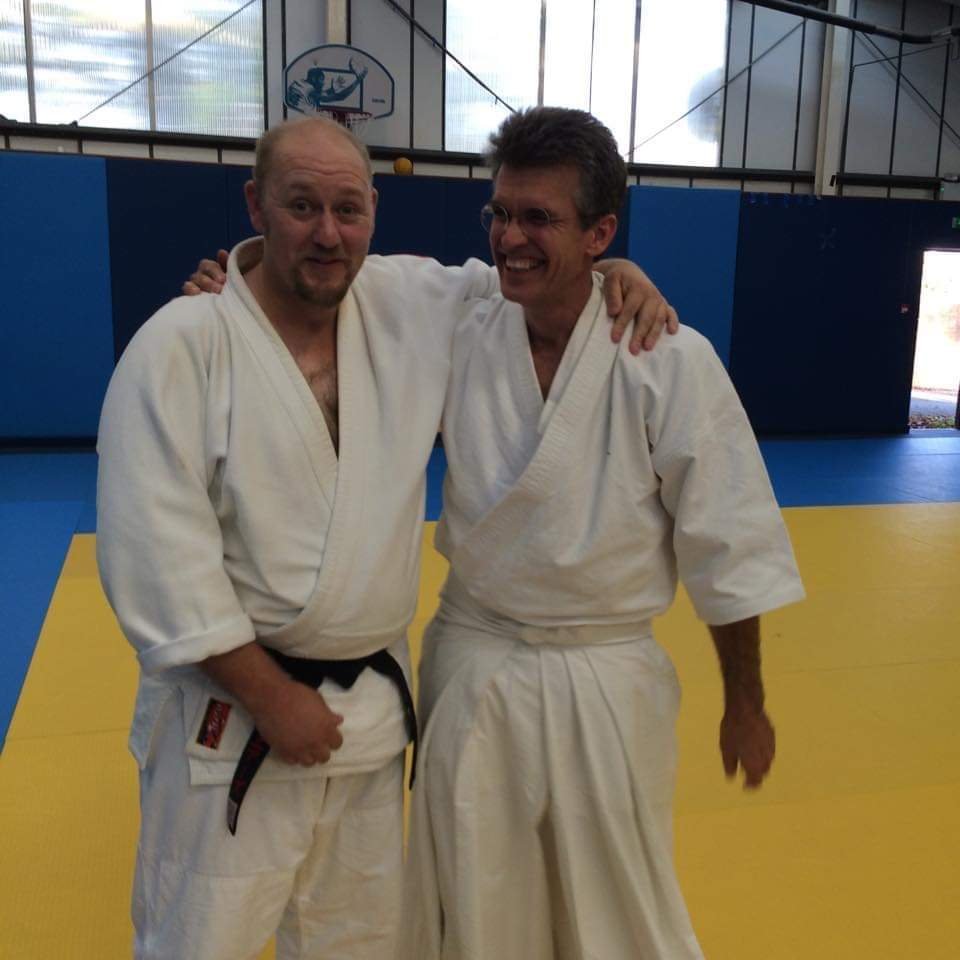 Incidentally I later found out that Toby Threadgill and our Daito-Ryu teachers Howard and Joe are well acquainted. I have subsequently been regaled of humorous stories of adventures in Japan from both of them.
Since I found Daito-Ryu to be what I consider the perfect fit for me personally, it has been my sole focus. However I naturally take an interest in all things budo. Toby Threadgill's new book on the history and technique of TSYR is of great interest to me.
Toby mentioned years ago that he was writing a book on Shindō Yōshin Ryū, in collaboration with well known wado-ryu teacher Ohgami Shingo.
In November 2918, he gave me a preview of a 25 page section containing interviews with some of Takamura Sensei's students. It was an utterly fascinating read, so I was very much looking forward to reading the final completed works.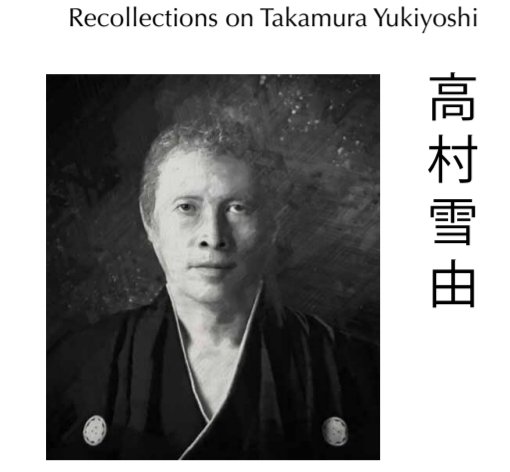 The book was published shortly after the passing of Ohgami Shingo.
I will perhaps write a review in the future. For now I will simply recommend anyone with an interest in all things budo to just go and buy the book.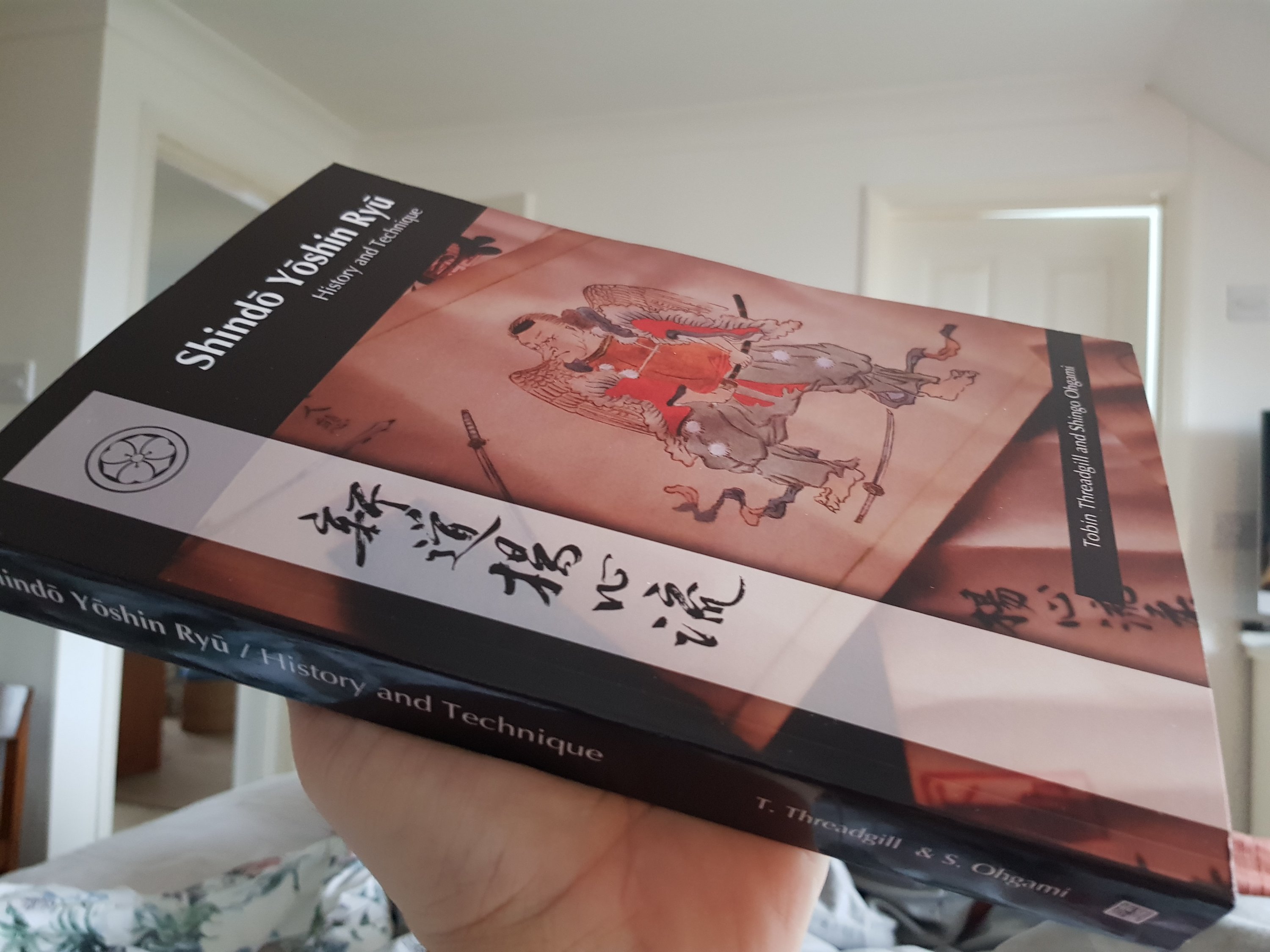 With over 800 pages, it's a chunky book. My copy arrived in the UK after just a few days. So don't hesitate, just read it.