When I was younger, I had a very good friend who I spent more hours training with than I can remember, and thanks to him I carry some of the injuries I do today and likewise for him I would imagine. We were stupid and probably pushed close to the edge more times than we should have, however I look back on those times with fond memories and don't regret it for a second. As a result of this training, we became very good friends and I was best man at his wedding; therefore I trust him and his opinions. But I digress, he had started Aikido when he was a child, dragged to the dojo by his father and was fortunate enough to have been around some very solid practitioners of the art. One of the things he said to me which has always resonated with me is that "there are islands of good 'Aiki' out there but the problem is, is that you have to swim through a sea of crap to find them".
I have always been open minded in my approach and this led me to attend seminars and small classes with high ranking teachers across the mainstream styles of Aikido and Daito Ryu, some famous and others not. As a result of this searching, I have been fortunate to have met the person who I consider to be my teacher (and thankfully he considers me to be his student) and have some association with some other respected Budoka who have helped me in my journey and fortunately friendships have developed. I have zero interest in adding names to real off with who I've 'trained' with and then add them to my website to try to self promote myself, when in fact the reality is that there was little contact between the teacher and yourself.
I am focused, disciplined and consistent in my training, much to my wife's dismay, and as a result my time is extremely precious. Consequently, I no longer attend seminars for the sake of it, generally I attend because the teacher has been recommended to me by someone I trust and respect. I feel that I have been fortunate that I have taken uke for lots of high ranking teachers across the 'Aiki' styles, some more than others, but one of the main points I have learnt is that you have to feel it to believe it. I'm a big believer that to have an informed opinion you have to feel it.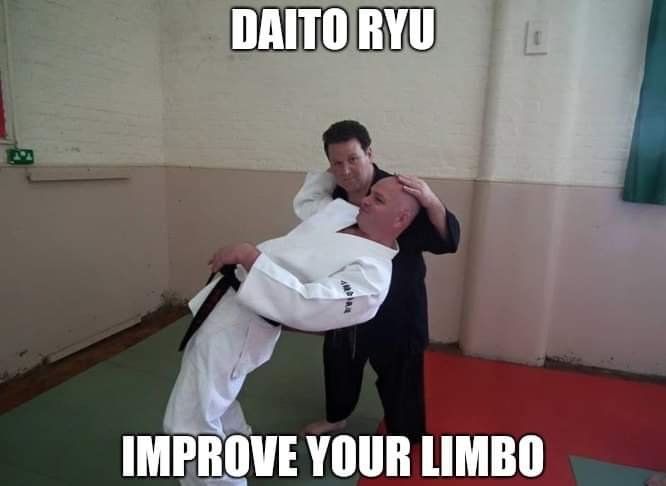 This leads me to the seminars that Howard Popkin Sensei has taught in the UK over the last couple of years. In my opinion, Popkin Sensei is an island of good 'Aiki'! He has a unique ability to explain what he is doing and able to demonstrate it on anyone who wishes to feel it. This is a rare trait and one that in my opinion very few people have. Howard has a certain demeanour which is good to be around, which makes the time spent with him go extremely fast, which I have always found to be a positive sign.
Popkin Sensei is technically very able, he is soft/relaxed and when you grab him, you know your balance has been taken and there is nothing you can do about it. In my opinion, this is high level martial arts and great skill! I know that Popkin Sensei has helped me in my training and I've benefited greatly by attending his seminars. If you are interested in Japanese martial arts and in particular those which are 'Aiki' based, and by this I mean the high level stuff not the 'jacket wrestling' type that is common in a lot of so called 'Aiki' styles, then you should attend.
The whole point of the above really, is that my time is extremely precious, I have a young family and I work hard. The time I dedicate to my training has to be focused and I must get the most out of this time. Aikido has given more to me than I can ever give back to it and as a result I am very particular with whom I train and spend my time with. Consequently, I make the time and effort to see Popkin Sensei, I suggest you do, you really won't regret it.